We provide more than uniforms. We provide a uniform management solution.
With tailored features that allow clients to manage uniform ordering, allocations and budget.
Bespoke Design and Manufacturing
Changing a colour or adding a trim may give you a different look, but when you need a truly bespoke design to enhance your brand, Advance Design can deliver.
From initial sketch to the finished product, we achieve an outcome that reflects your vision.
All of our bespoke designs are manufactured in controlled factory environments and are not outsourced to the general market.

Global Brand Partnerships
Advance Design enjoys an exclusive import partnership for Australia and New Zealand with US scrub brands Barco Uniforms, Healing Hands and Landau offering what we believe to be the world's most comfortable scrub tops and pants. Find out more.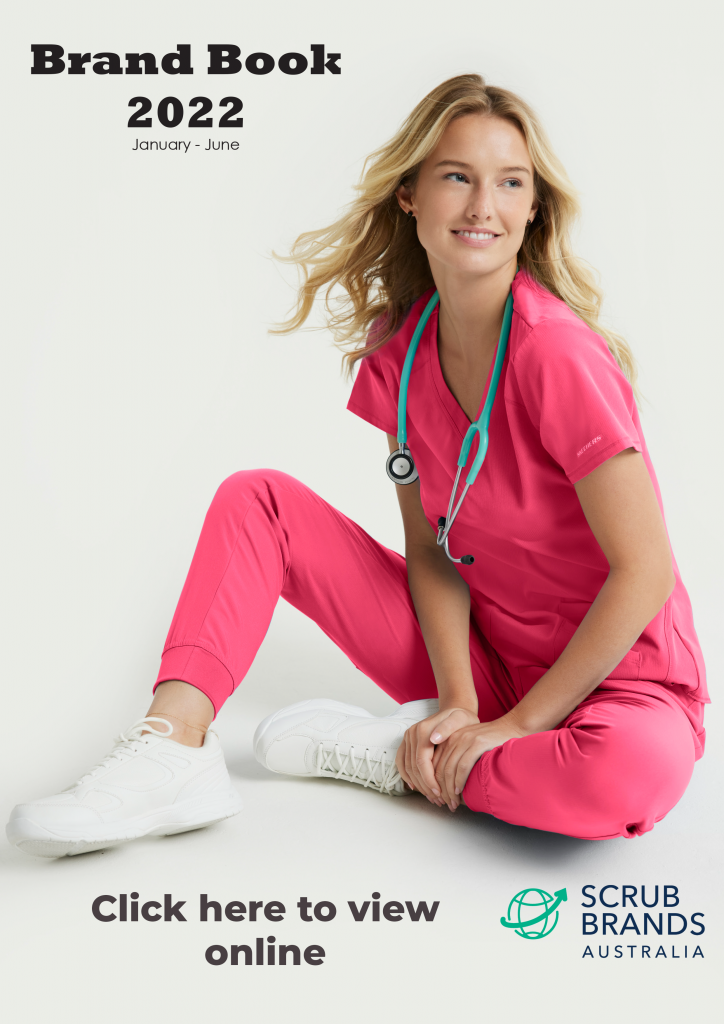 Ethical Trading
Can your supplier provide you with the name of their production manager and a physical address? Can they take you there or arrange a Skype conference to show your items coming off the production line? We can. 
In our vertical supply chain, Advance Design is committed to upholding ethical trading.

Vertical Supply Chain
Advance Design's customers now benefit from a direct supply relationship with a centrally-owned factory group in the port side city of Vung Tao, Vietnam.
With bulk fabric always on hand, and flexible manufacturing minimums, we can guarantee stock supplies. Can your contract partner offer this?

Expert Account Management
With the right people, anything is possible. Our account management team is highly experienced and provides the face-to-face engagement that ensures you benefit from all elements of our product, service and supply offer.
Advance Design offers personal account management Australia-wide.

We understand the difference between Healthcare and Aged Care.
Recognising these essential differences is critical to delivering the right solution.
Many clothing suppliers desire a position in "healthcare" and "aged care" but only a few understand the segmentation and specific needs of care workers. To be fit-for-purpose, a uniform range must address role specific factors. Understanding roles means that we can offer recommendations that will stand the test of time.
Fashion-forward styling, super-soft fabrics and the right fit are integral to our solution.
Does your team love what they wear? If not, call us today!

Australia's Leader in Uniform Design
Your employees are at the core of your business so must reflect and represent the level of professionalism your company or organisation stands for along with the values you uphold.
This doesn't just apply to how they conduct themselves and how they communicate to clients. Their appearance is also a direct reflection of your business meaning uniform design is of critical importance to your brand.
While Advance Design can't provide training on communication and values, we can ensure your team look professional through our high quality uniform designs.
As the leading work uniform suppliers in Australia, Advance Design offer a range of high quality uniforms, whether they be off-the-shelf or bespoke designs.
We are widely recognised as the go-to uniform tailor Australia wide for a number of industries:
Reliable Work Uniform Suppliers
We are Australia's leading uniform suppliers for healthcare industries.
Whether you require uniforms for medical or administration staff in private hospitals, public hospitals, dental care practices, medical clinics, private practices or veterinary clinics, Advance Designs' high quality uniform designs ensure your team present professionally and feel motivated to adopt a caring approach to their patients.
Quality, Tailor Made Uniforms
We offer a range of comfortable, durable and iron free uniforms by design for professionals working in the Aged Care sector including busy nursing staff, residential and community care teams, Allied Health professionals and administration staff.
Not only do our Aged Care uniforms ensure busy staff can remain comfortable as they perform duties but they deliver an image of trust and professionalism too.
Order Uniforms by Design for your Workplace
To impress patrons in the bar, licenced club, restaurant, hotel or hospitality venues, it is imperative your team are presented in highly professional, impeccable quality uniforms.
Advance Design can help you to impart a great impression on your clientele through our modern and stylish range of uniforms for bar, restaurant, licenced club and hotel staff.
Our uniforms look impressive yet deliver the level of comfort and durability required by staff working in such busy and demanding environments.
Advance Design – Uniform Makers
From franchise uniforms to workwear for local government employees, high quality, sophisticated corporate wear to stylish, branded uniforms for those in the financial services sector in Australia, Advance Design can service any corporate uniform needs.
As well as our off the shelf, ready to ship uniforms, we also supply tailor made uniforms Australia wide.
We work with our clients to design a uniform that best conveys their specific brands and caters for the individual needs of their employees, meeting their demand for unique detailing and distinction in uniform design.
We Can Design a Uniform for your Business, Contact Us Today!
Trust Advance Design, the leading uniform designer/partner/supplier in Australia to design and deliver high quality uniforms which expertly convey the professionalism and values of your brand, imparting trust and respect among clientele, and all while ensuring the comfort of your employees.
Advance Design specialises in Aged Care Uniforms, Healthcare Uniforms, Corporate Uniforms & Custom Design Uniforms.
SUPPLYING 21% OF RESIDENTIAL AGED CARE DEMAND IN NSW …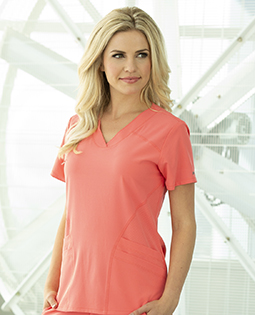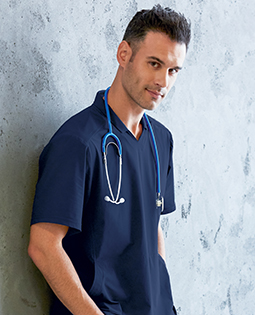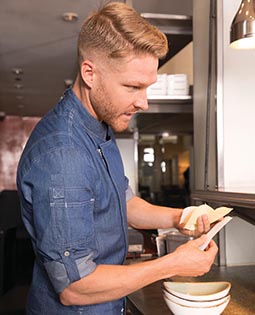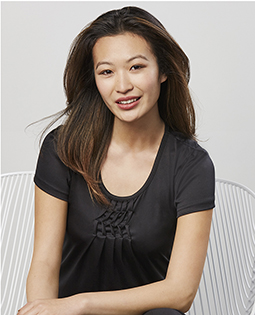 TESTIMONIALS
We are very satisfied with Advance Design – they listen to us and have delivered on all their promises. We've been impressed with the level of communication from the team. If stocks are low or delayed, there are always plans in place to meet our requirements. They visit us regularly and give us fast turnaround.

HR Manager | BCU Credit Union

Advance Design have been our uniform supplier since 2004 and have never missed a beat. They've always gone out of their way to make sure our team looks sharp and shows off the Honest Tea brand. They've helped us with a full look with aprons, shirts and hats. Everything's been great looking, hard-wearing and comfortable.

Honest Tea

We find the ordering system really user friendly and it makes it easy to keep track of entitlements. The team at Advance Design are always responsive to our queries and they do everything possible to meet our needs. It's easy to access their people and they work well with our stakeholders, too.

Procurement Manager | Anglican Retirement Villages

The overall solution was what we were after. Kristi and Ray 'got' what we were trying to achieve. The online store is also very impressive. From the very first meeting, Kristi and Ray made everything so easy and I never felt like any request was an issue. The staff look amazing, which reflects in their work and customer service. Updating a uniform doesn't have to be such a tedious experience. Working with the right suppliers can actually make this part of the job a more pleasant experience. The fitting service makes it all so much simpler and less room for error.

Executive Assistant to the CEO | Pittwater RSL

Advance Design know their products and any advice will be of benefit. They make sure they take into account the number of different heights, shapes and sizes. Not one style suits all! Advance Design have always provided us with great service and their prices are always competitive. The staff look great and feel great. The Barco scrubs were of a better finish … drip dry, no ironing and little creasing … had the right amount of pockets and colours were chosen for different gradings … RN, AIN, EN. We are very happy with all of the service and products we have received from Advance Design. We will be using them in the future as the team have always gone that bit further.

HR Manager | Toukley Family Practice | Warnervale GP Superclinic | Mariners Medical | Tuggerah Medical Centre

Want to say thank you for how easy our uniform process has been. Working with Jackie on our orders has been fantastic. She should be given credit for her great work and is an asset to Advance Design. Well done Jackie! Helen and I have loved working with you…

Chairman & Founder | Woongarrah Wildcats FC

We have been working with the team at Advance Design for many years. I like their can-do attitude and approach to finding solutions, no matter the size of the opportunity. Regardless of the type of business we do with them, we still receive the same outstanding service each and every time.

General Manager Sales, Australia | Taylors Wines