EMPLOYEE MANAGEMENT SIMPLIFIED
DON'T PAY A SINGLE CENT ON UNIFORMS UNTIL YOU HAVE READ THIS REPORT!
As an industry partner, we are delighted to share our knowledge of the uniforming process.  We recently produced an e-book to help guide companies when making decisions about developing new or managing existing uniform programs.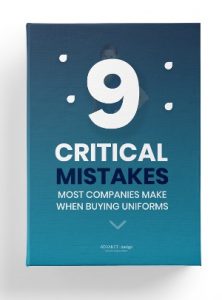 On a personal note, I would encourage you to contact us regardless of the stage you are up to on your uniform journey.  We will gladly assist you and I am confident that our involvement will add value to the process for you and your organisation.
We are ready when you are.
All the very best
Ray Lehrer
Managing Director
M 0414 686 283