SOCKWELL
Feel Better in Style
At Sockwell, we stand for wellness. We've reinvented the therapeutic sock by spinning innovative technology with fresh, modern styling for a lifestyle look.
WOOL: THE ORIGINAL HIGH-PERFORMANCE FIBER
The natural properties of wool keep your feet and shoes dry while maintaining a comfortable temperature in both warm and cool conditions. Wool naturally limits odors and blisters.
RECOMMENDED FOR:
prolonged sitting and standing | flying and travel | exercise and recovery | swelling in the feet and ankles |  minor to moderate varicose veins | relief from plantar fasciitis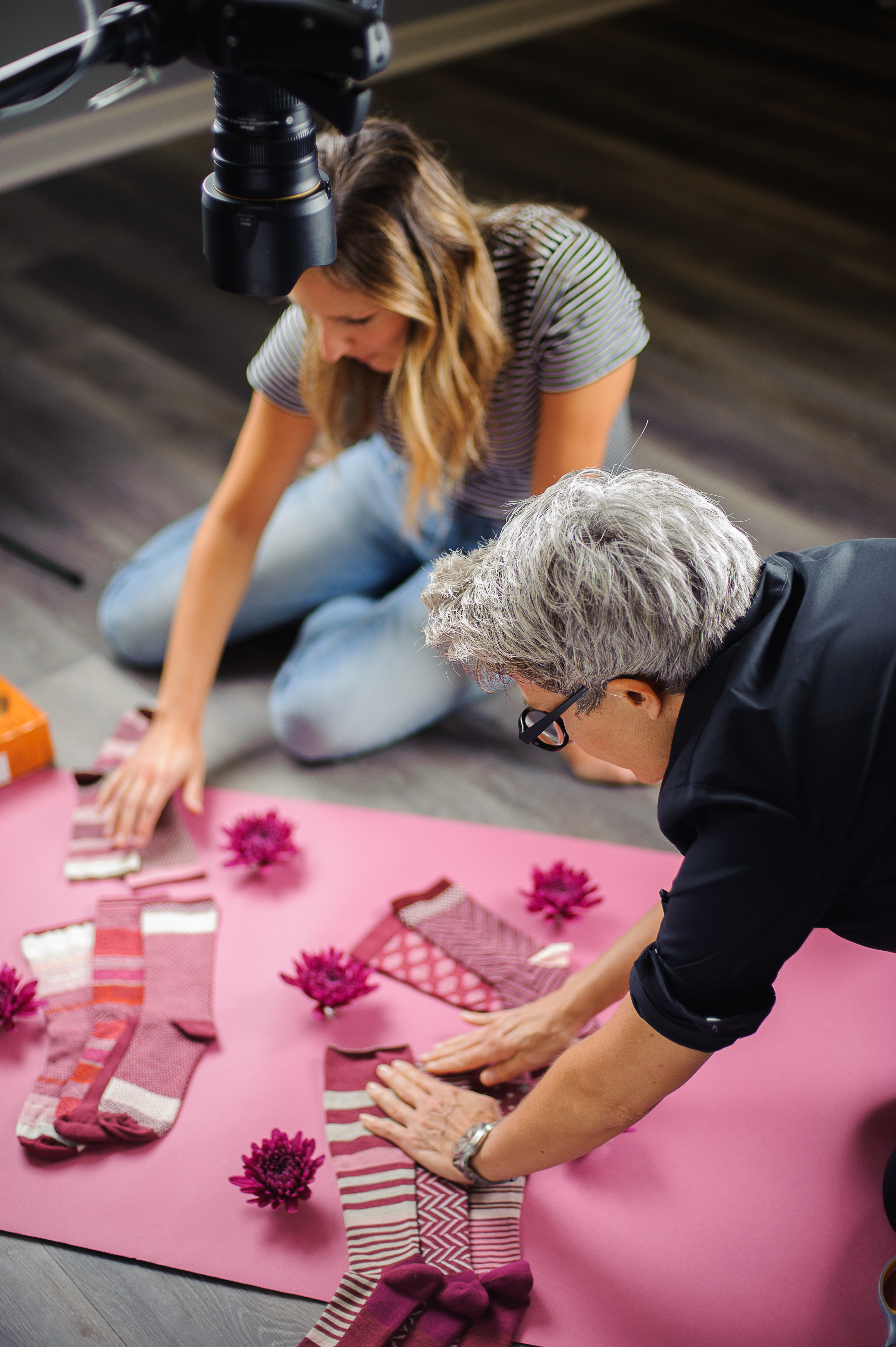 Sustainability
When making socks, we care for you and we care for the planet. We believe in homegrown products, so our socks are all made in American knitting mills. We support American farmers who care for free-grazing Rambouillet merino sheep. Minimizing our carbon footprint and choosing renewable materials is a sign of our commitment towards sustainability.
Making the world's best socks since 2008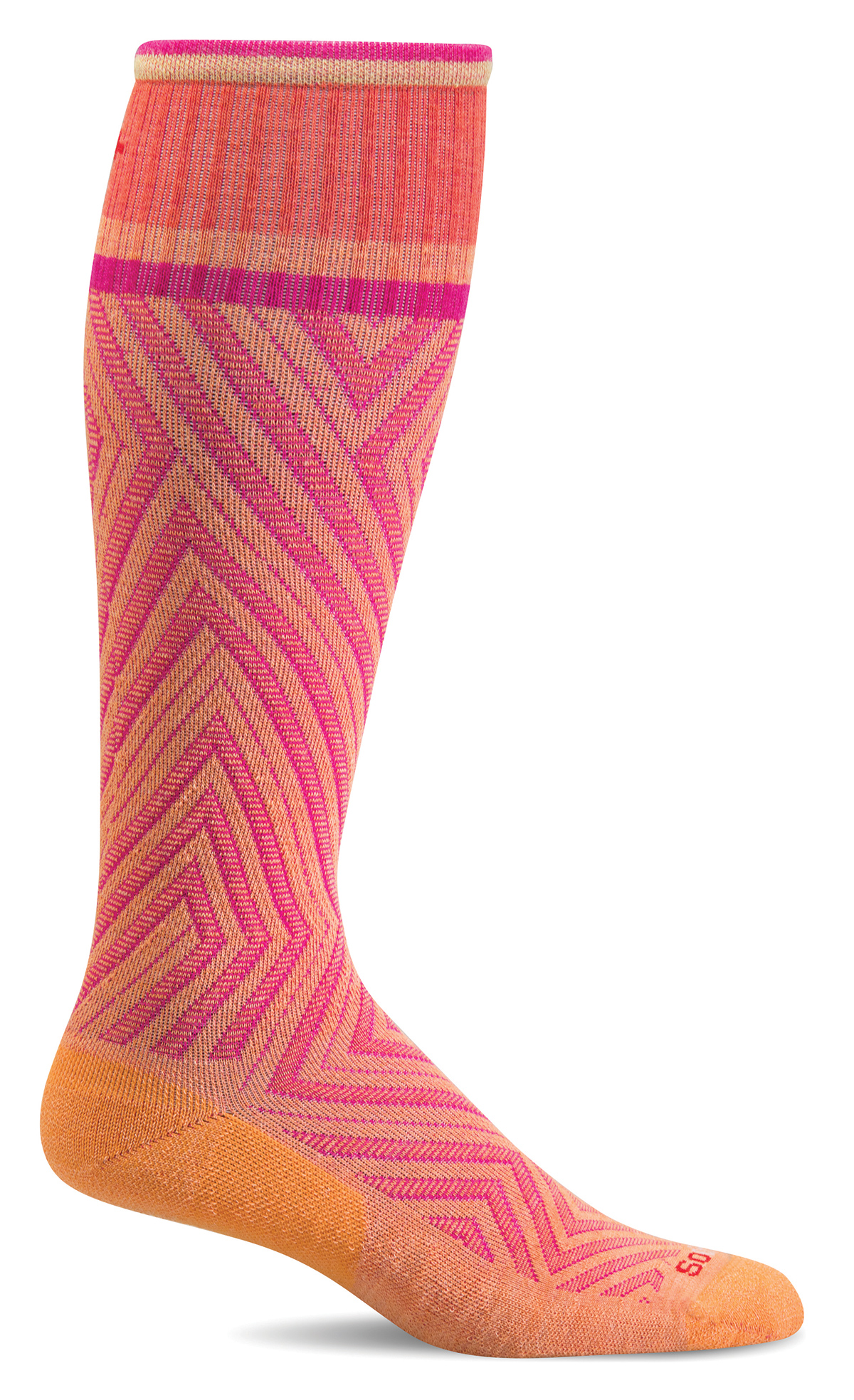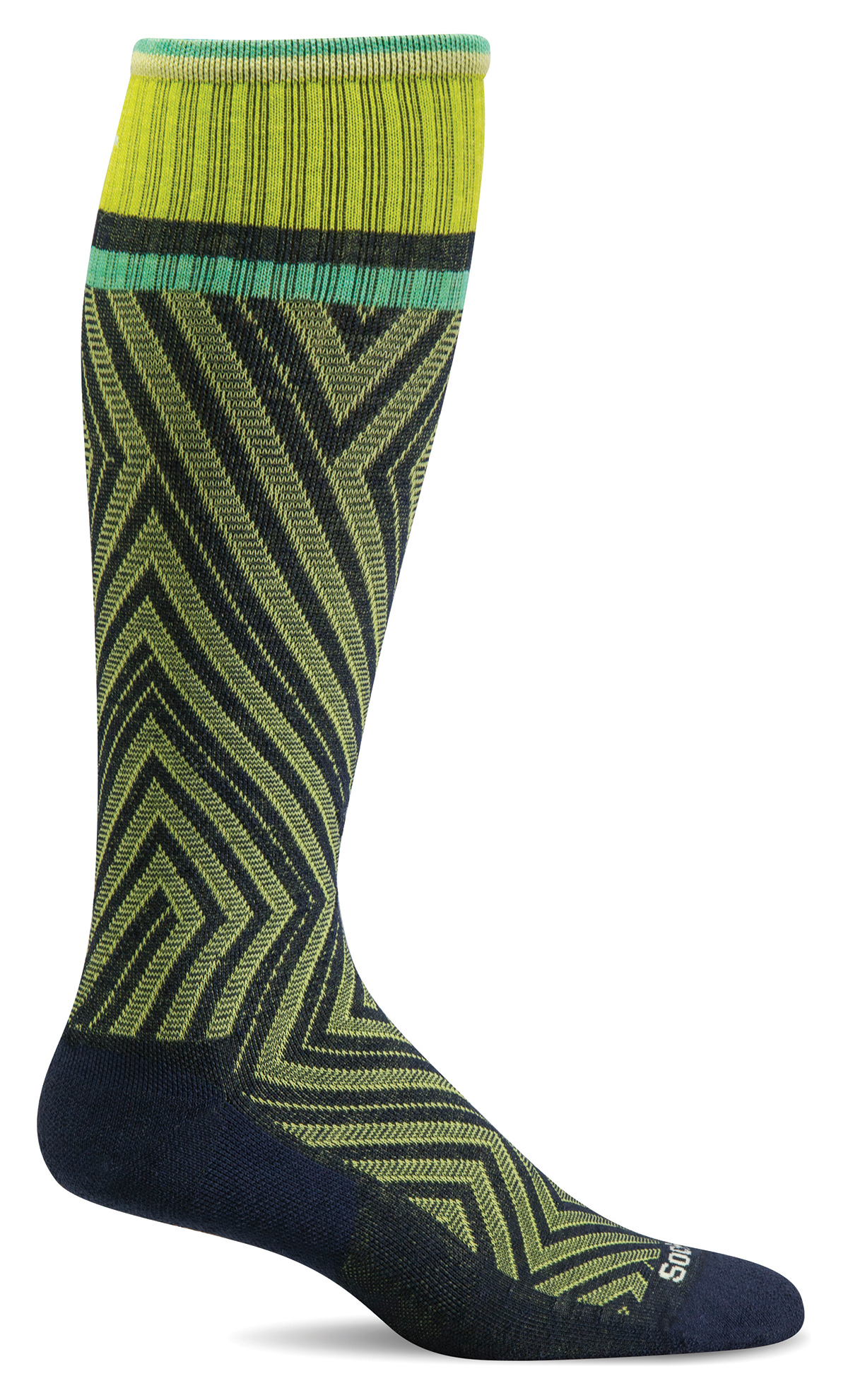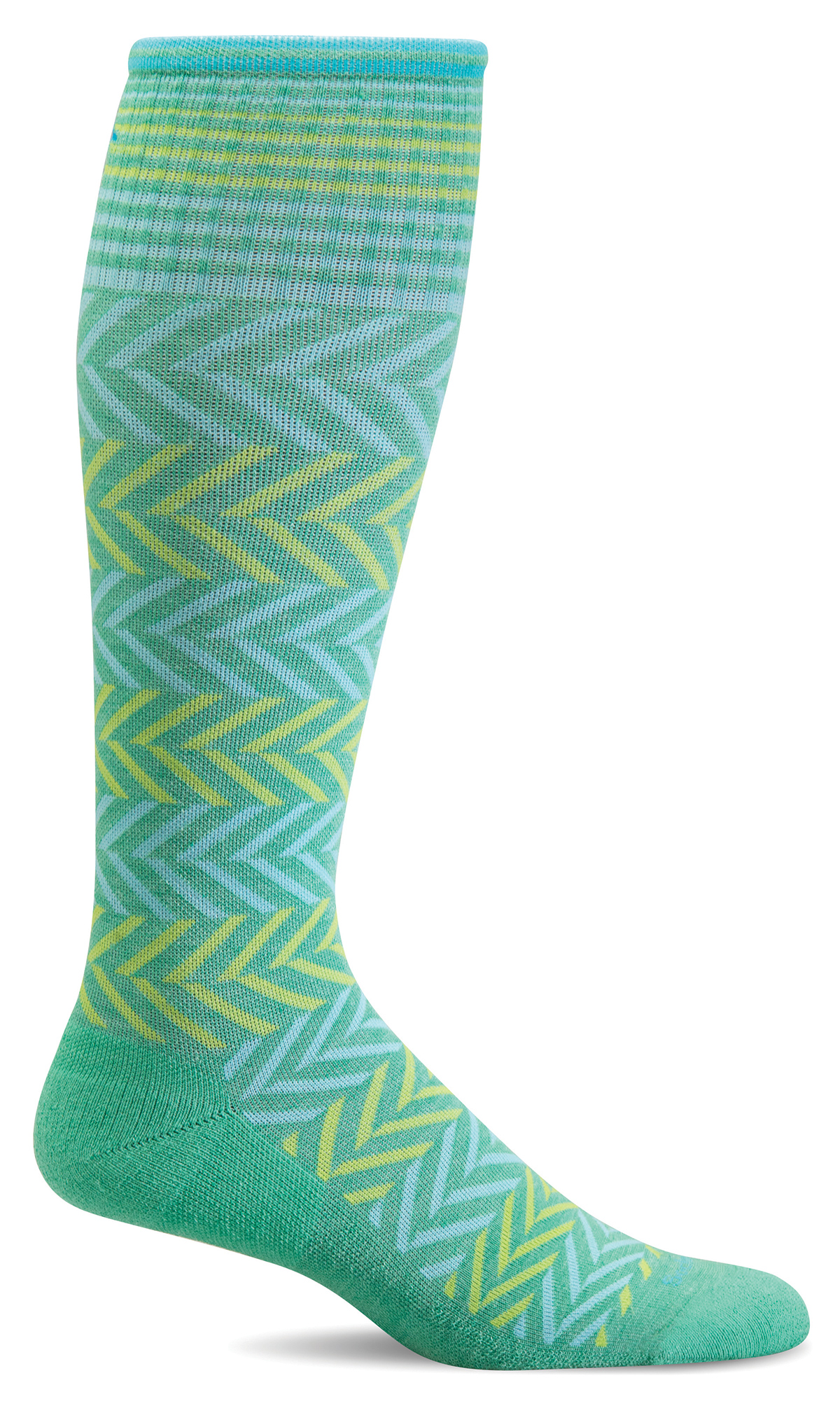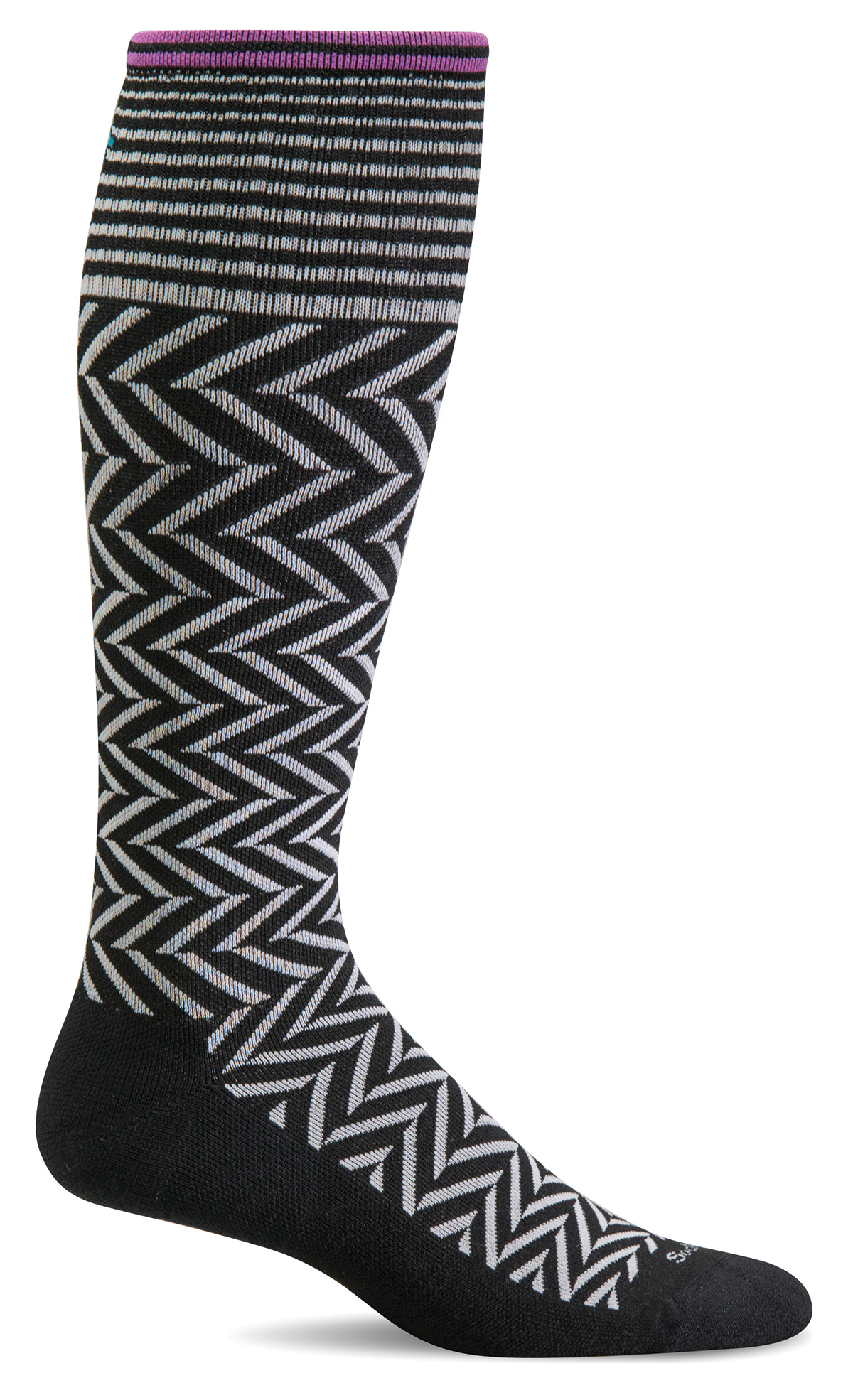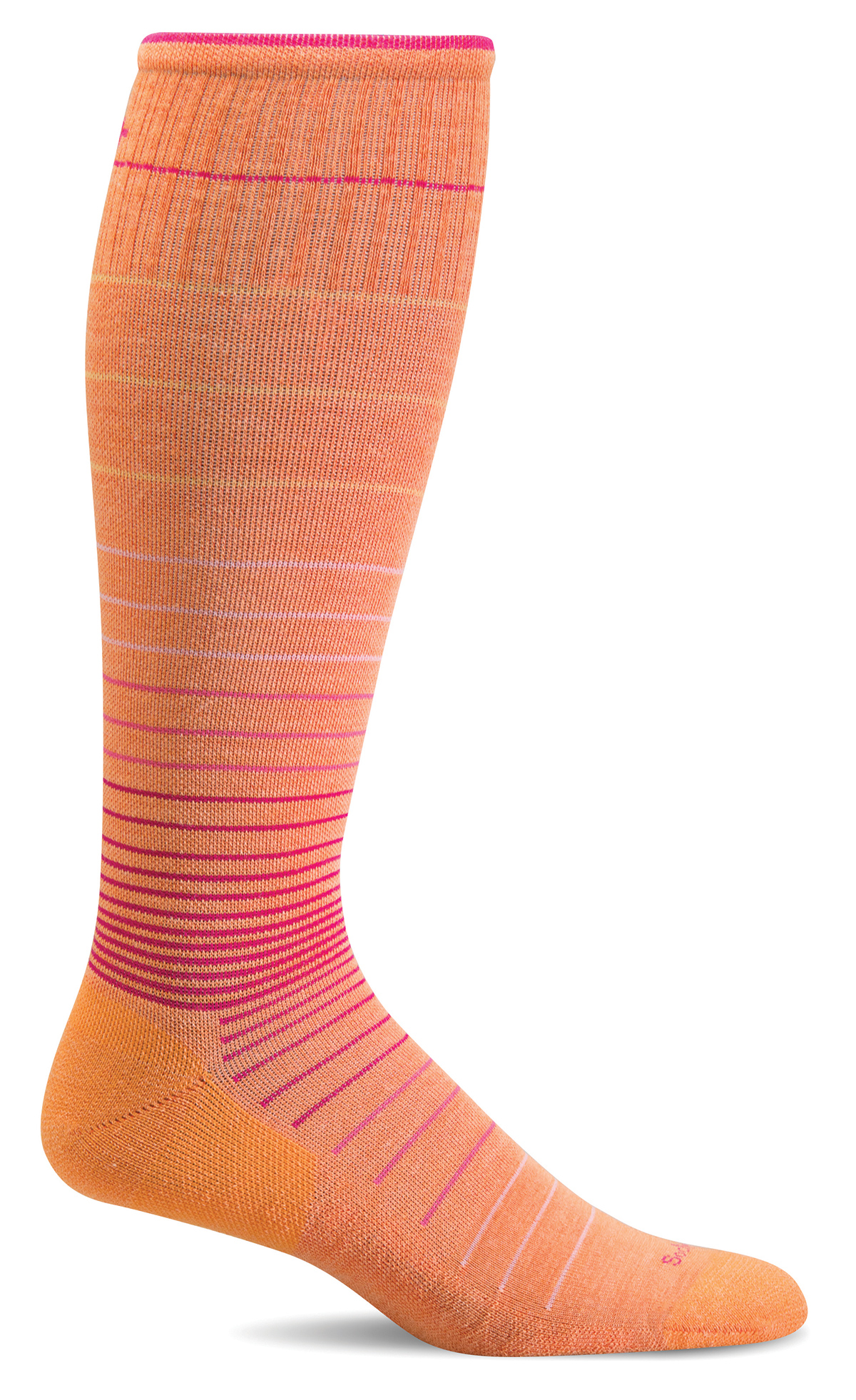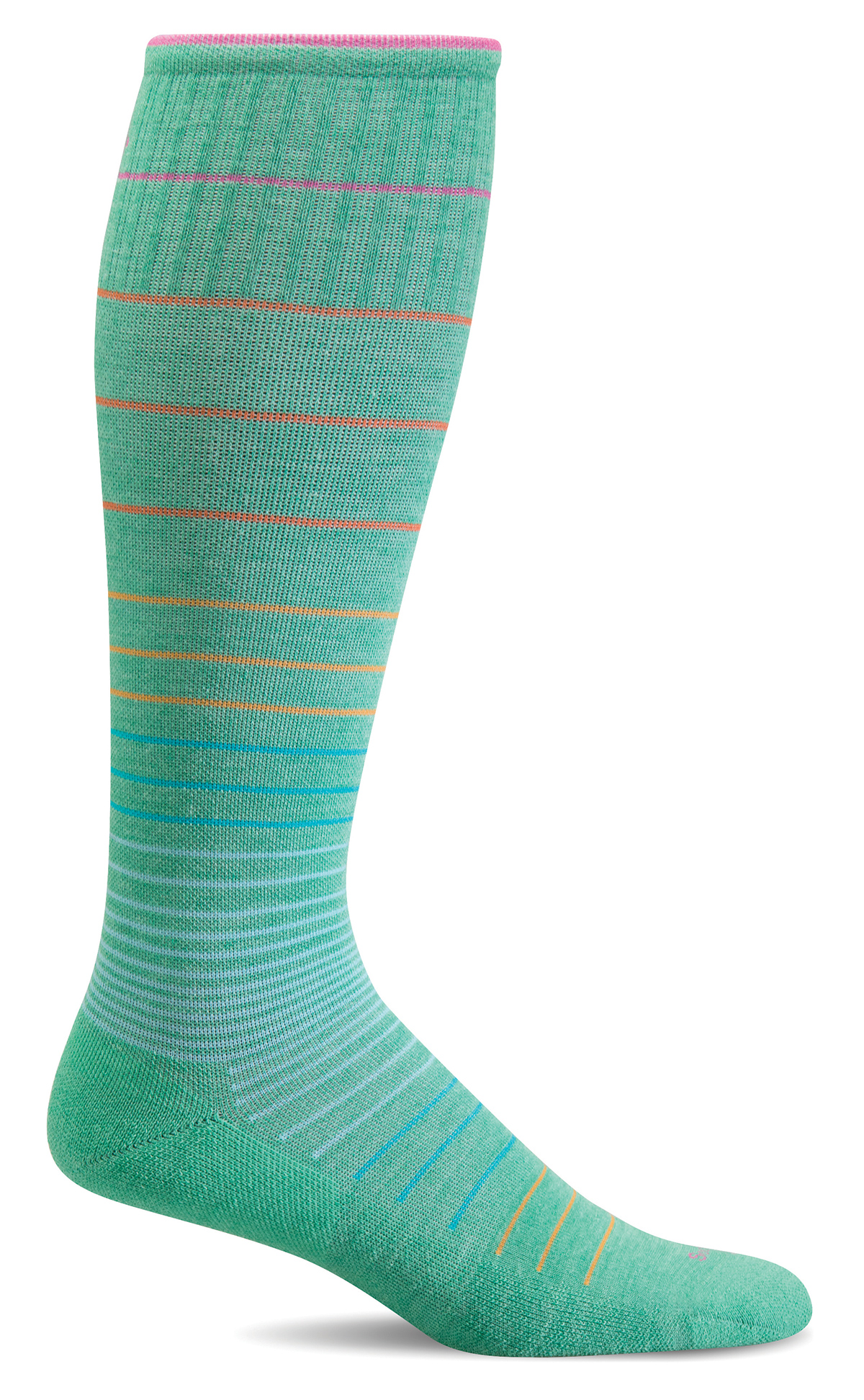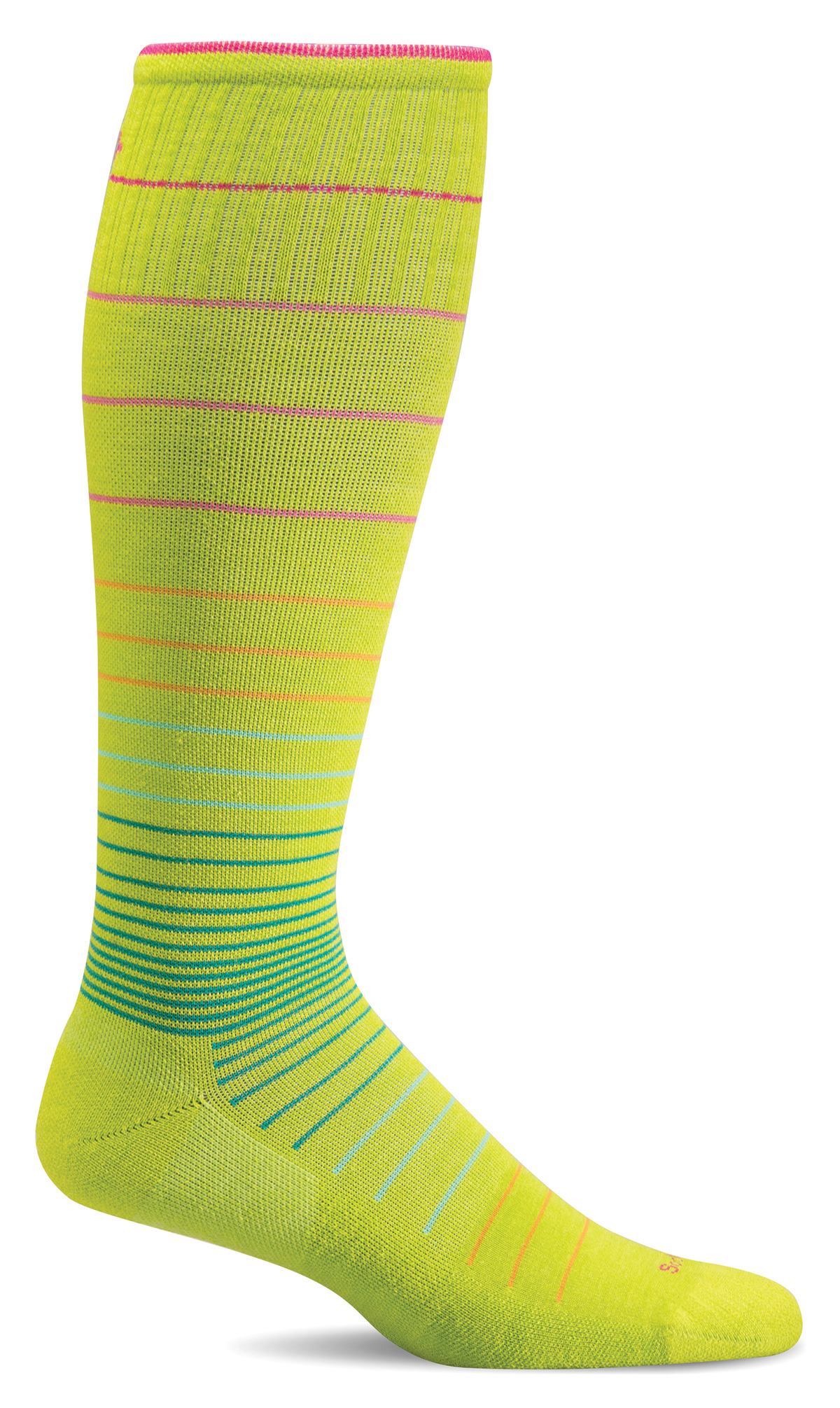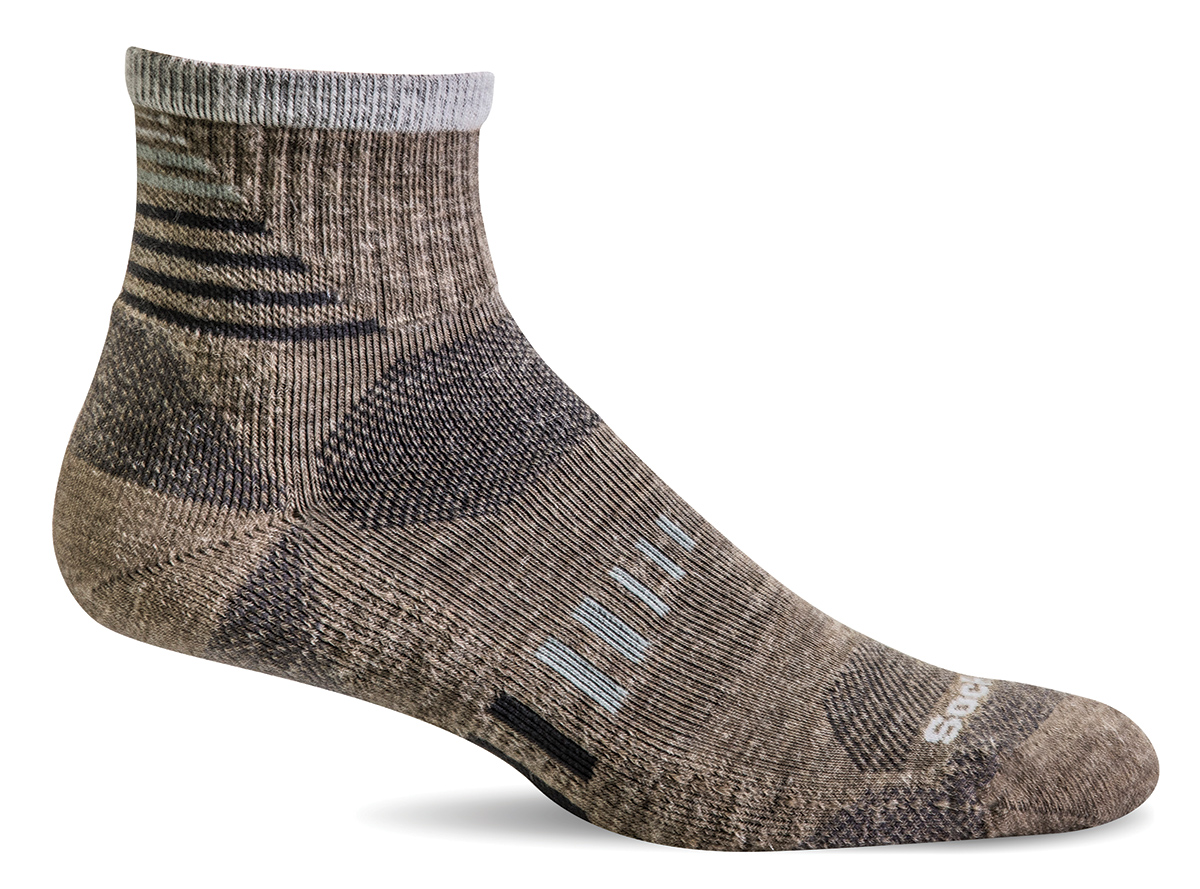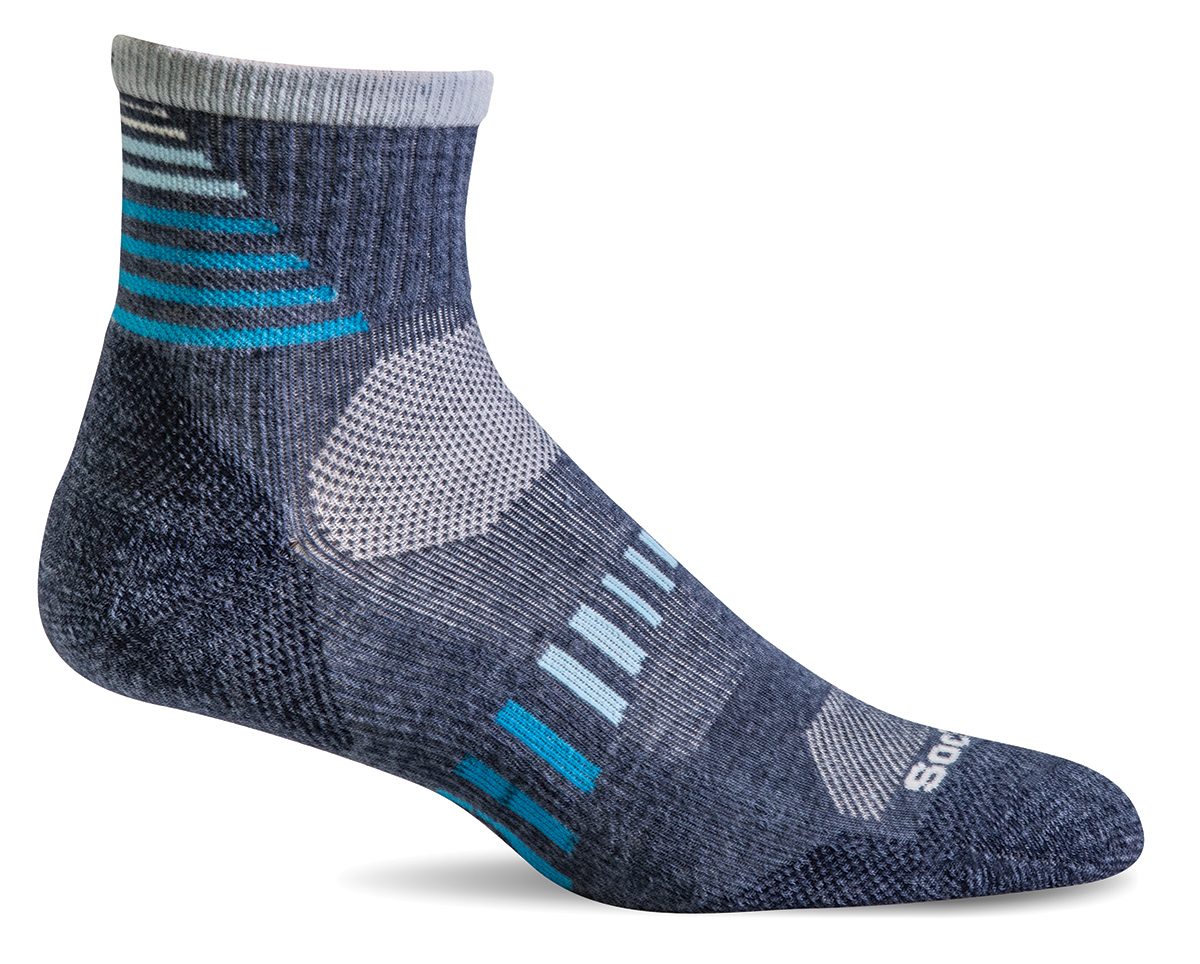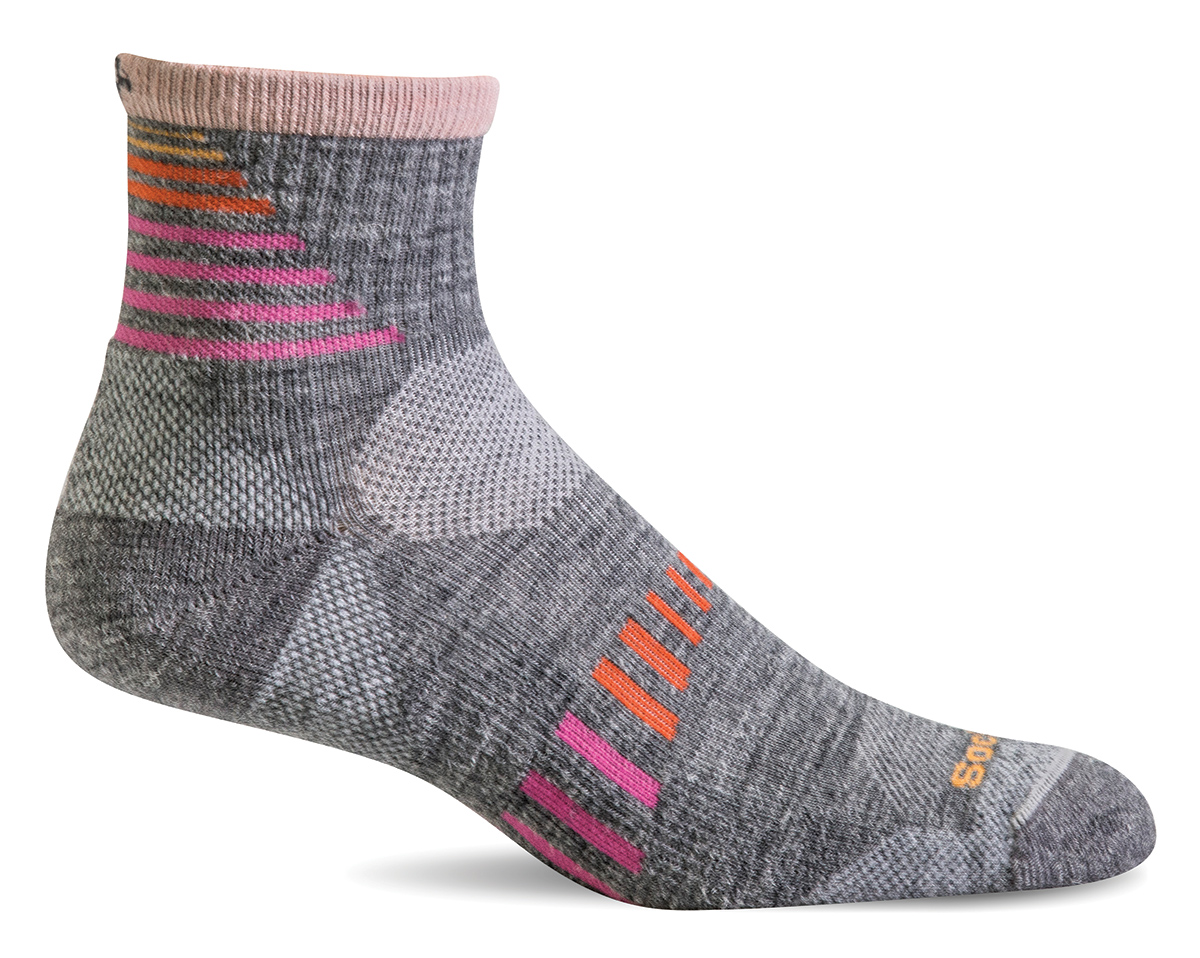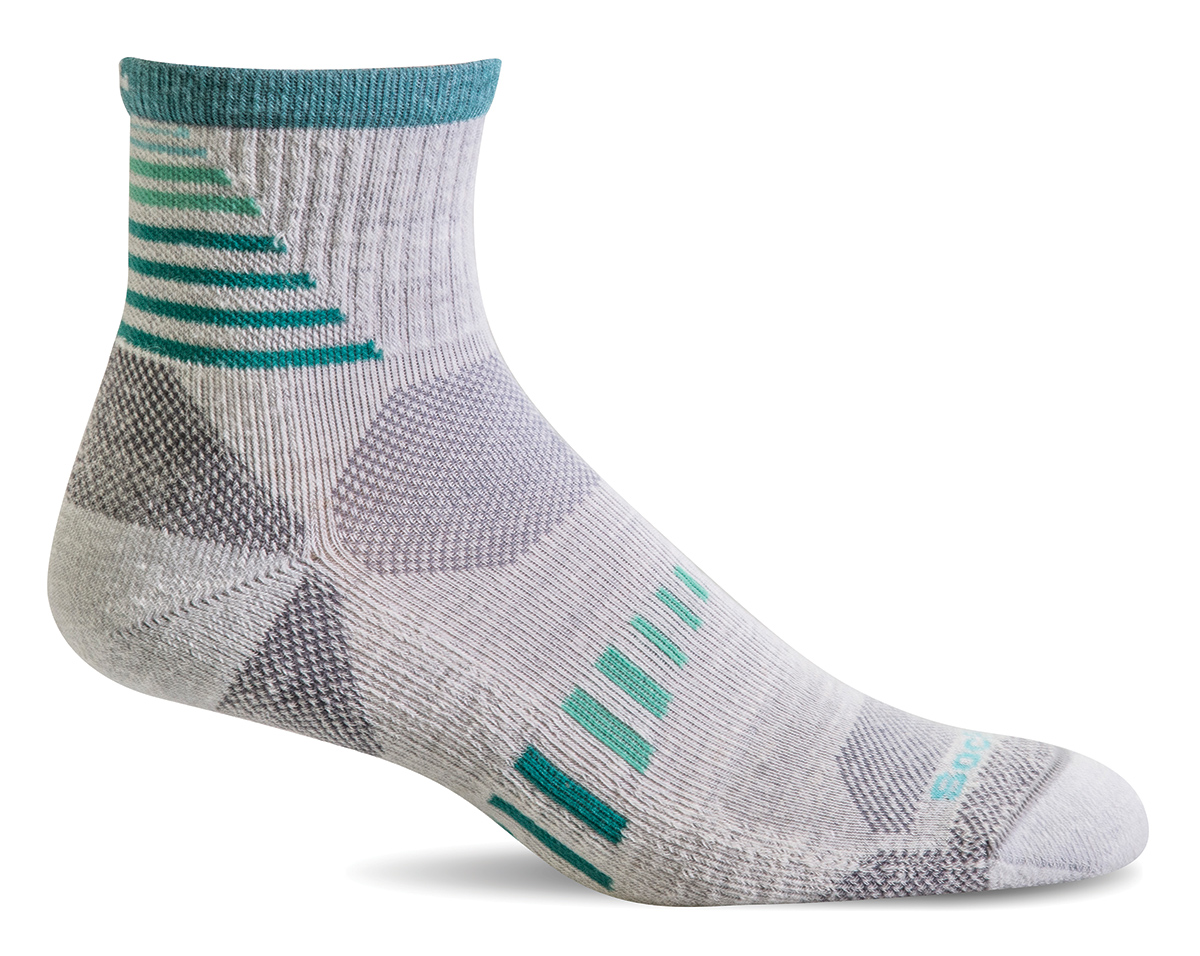 Take a closer look or buy now at:
Why Wool?
The natural properties of wool absorb and evaporate moisture, keeping your foot and shoe drier while maintaining a comfortable temperature in warm and cool conditions. And wool is the original high performance fiber. As yarn architects, we construct our socks with custom crafted, Homegrown Merino wool-based yarns like our Fine Merino Wool/Rayon from Bamboo and Lambswool/Alpaca blends. These distinctive blends combine our commitment to durability, sustainability, and performance.
Wool vs. Synthetics
Synthetics transport moisture from the foot to the shoe, and tend to promote an environment of greater moisture around the foot leading to more bacterial growth and odor.
Wool vs. Cotton
When cotton gets wet, it stays wet. The moisture stays close to your skin creating an environment that promotes bacteria and blistering, and therefore is uncomfortable in warm and cool temperatures.
Lifestyle Compression
Helps energize your feet & legs, prevent fatigue, and reduce swelling
Loved by teachers, nurses, medical professionals and expectant moms for minimizing swelling, and reducing fatigue. Savvy travelers always have a pair of graduated compression socks in their bag for long trips, when relief from prolonged sitting and standing is essential. All Lifestyle Compression socks feature moderate (15-20 mmHg) or firm (20-30 mmHg) graduated compression technology in our signature Fine Merino Wool/Bamboo blend.
Sport Compression
Helps you perform at your best & speed up recovery
Our sport line ranges from micros, quarters and crews to over the calf, providing moderate and firm compression and graduated compression options. Perfect for hiking, running, walking, cycling, skiing, and general exercise, athletes love our Sport Compression line because it helps to energize their step, recover quickly, and minimize swelling.
Relief Solutions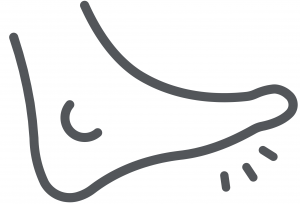 Helps you perform at your best & speed up recovery
These solution-based socks soothe and comfort sensitive feet. Whether suffering from plantar fasciitis or bunions, or in need of a relaxed fit/diabetic friendly product, our Relief Solutions line provides technology tailored to protect, support, and pamper sensitive feet.
Essential Comfort
Personalized fit and performance feel in everyday comfort
The world's best socks feel good, look great, and include feature-rich construction like arch support and seamless toe closures, putting your everyday cotton socks to shame. Bring on everyday wellness!