When it comes to presenting a professional and business-like image at work, nothing does it better than a corporate uniform that represents your brand.
Whether you're running a bank, a building society, a public department, a chain of stores or any kind of business that deals with the public, having quality business uniforms helps to instil a sense of pride and belonging in your staff.
Advance Design have over 50 years of experience in designing and delivering the kind of corporate uniforms Melbourne businesses prefer, and offer a wide range of both stock and bespoke corporate clothing for all kinds of public and private establishments.
Corporate clothing for all kinds of businesses in Melbourne
Over the 50 years we've been in business as corporate uniform suppliers in Melbourne, we've gained a wealth of knowledge and experience in the corporate clothing industry.
This has enabled us to offer an extensive range of corporate clothing for our customers, with everything from standard office clothes such as skirts, trousers, jackets and shirts to completely bespoke business clothing.
It's now easier than ever to put together a cohesive corporate wardrobe made of high quality garments that are practical and comfortable and yet stylish enough to present a professional image.
Create your own office uniform from mix and match basics
Whether you want to select from our quality tops, bottoms and jackets to put together an attractive receptionist uniform or you need an outfit that's going to help you get your point across at an event or exhibition, our stock range of men's corporate clothing and women's corporate clothing is the first place to start.
All our garments come with a flexible exchange scheme should the ordered items be the wrong fit.
Or choose the bespoke corporate clothing option
If you'd prefer a range of corporate clothing designed especially for you, our talented design team will work with you to develop a comprehensive corporate wardrobe that accommodates the needs of your staff and your business, and that fits in with your clothing budget.
Through a combination of local and overseas production facilities, we're able to deliver urgent items within 10 days, while ensuring continuity of supply at very competitive prices.
Buy your corporate clothing online from the best corporate clothing suppliers in Melbourne
We've made it easier than ever to procure your corporate clothing online, whether you choose our stock-service or our bespoke corporate uniforms. Our innovative procurement solution manages your procurement and administration and looks after all your stock, so you don't have to over-invest.
Is it little wonder that we've a reputation for being the corporate clothing supplier Melbourne businesses trust to supply their corporate wardrobes? Want to know more?
Speak to our friendly customer service team on 1800 639 611.
Advance Design specialises in Aged Care Uniforms, Healthcare Uniforms, Corporate Uniforms & Custom Design Uniforms.
Corporates
Set the benchmark in your corporate environments, at events and exhibitions and out on the road.  The right uniform will instil a sense of pride and sophistication reflective of your brand.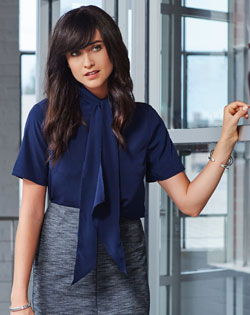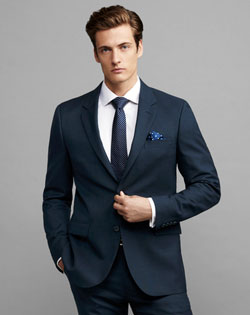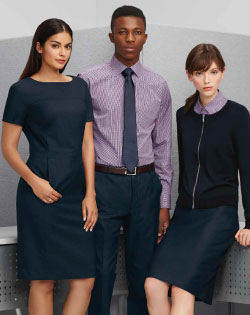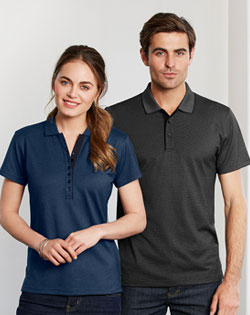 Franchises
Its essential to a successful franchise that staff across all franchises represent your brand seamlessly so that customers are able to recognise and trust your brand throughout your franchise network.
Banks and Credit Unions
Trust is important when you're dealing with people's money. So it's no surprise that consistently branded, stylish uniforms are essential to building consumer trust in your financial brand.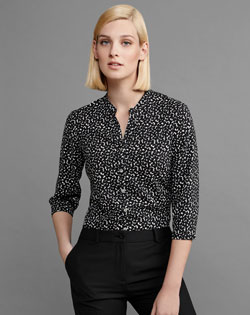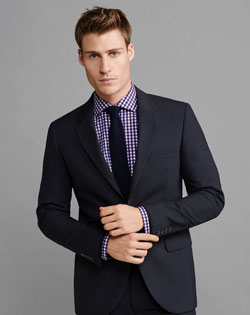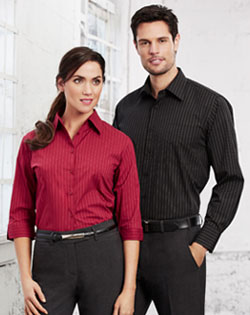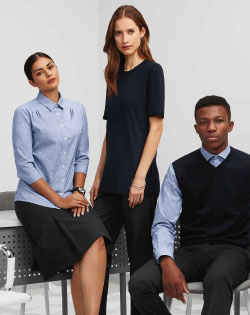 Local Government
Council teams, transport services, lifeguards, aquatic centres and more …. Our product range caters for all staff within a local government environment with stock-service or custom made garments manufactured to specification. We offer our clients a generous warranty period and a flexible exchange policy to ensure the perfect fit.
Sample Gallery
This is just a small sample of the uniforms we are able to provide. Call us today on 1800 639 611 – we can help source what you're looking for and find the solution that is right for you! Alternatively we are able to provide custom made, bespoke uniforms that meet every requirement … the choice is yours!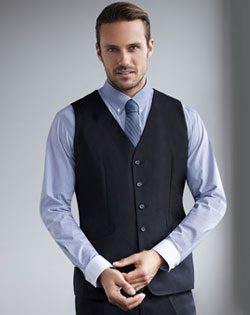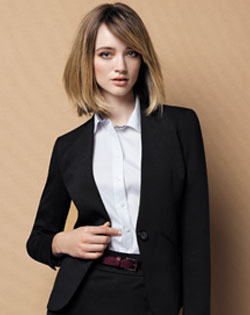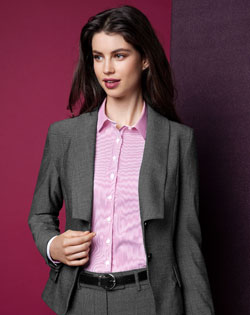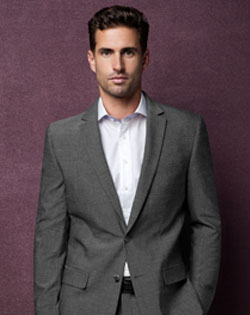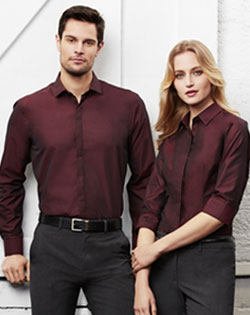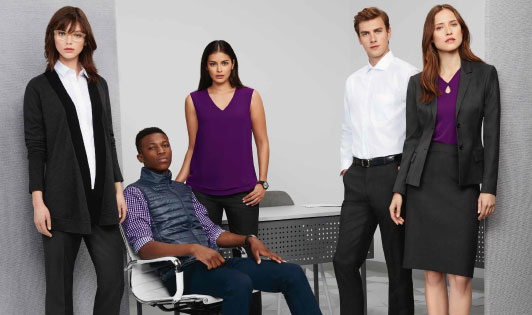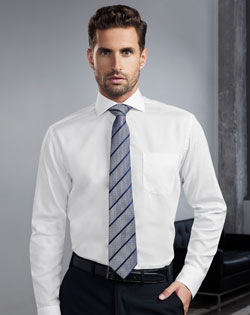 We understand your industry and what matters most to you and your staff.
Our team of uniform experts offer the industry's leading style support to ensure your uniform programme sets distinction and style. Benefit from our industry experience as we work hand-in-hand with you to develop a wardrobe to complement your brand; fit-for-purpose with the comfort, durability and functionality we understand corporate staff require.