When it comes to hospitality clothing, Advance Design have it all sewn up. For 50 years, we've been supplying the highest quality hospitality uniforms Brisbane has available for all kinds of hospitality staff.
Whether you need front of house and waitress uniforms in Brisbane or you need uniforms for your kitchen staff, you'll find a superb selection of hospitality garments at Advance Design.
Clothing for everyone, from your waiters and bar staff to your kitchen team
With over 50 years' experience of supplying the club and hospitality trade with all manner of clothing and uniforms, we've got clothing suitable for every job role at Advance Design.
Modern and stylish, all our garments are comfortable, durable and fit for purpose, whether you need aprons for your baristas or traditional chef uniforms.
And, while our restaurant uniforms and kitchen uniforms are all top quality, you'll be able to find the uniforms you need at a budget you can afford, to give you the best dressed hospitality staff in Brisbane.
Give your staff a professional look and promote your brand at the same time
Whether you're looking for uniforms for your
licenced club or uniforms for a high-class restaurant, you'll find exactly what you need here at Advance Design.
Choose from our ready-made collection of pub uniforms and wait staff uniforms or, if you want something extra-special to promote your brand, we offer a custom-made service so that you can design a waiter uniform or clothing for your front-of-house staff to your own specifications.
Clothing that's designed to meet the rigours of the hospitality trade
With so much experience in supplying hospitality clothing in Brisbane, including gaming uniforms and bar uniforms, we understand and appreciate the demands of this industry. We also understand that the hospitality industry often has a high turnover of staff.
That's why we supply quality garments at all price points, to ensure that you get the look you need without blowing your uniform budget.
What's more, we offer fast 10-day delivery lead time and can give you the provision of a tailor-made online store so that you can easily manage your uniforms and won't have to carry a stock of uniforms for every eventuality.
And all the accessories too
To ensure that your staff always look their very best, we can offer each member of staff a personal fitting and styling consultation.
We also supply ties, scarves and employee name badges complete with your own branding, if you require it, and there's also a range of maternity options so your staff can remain comfortable and still wear a uniform as long as possible.
Contact the uniform specialists in Brisbane to find out more
If you need uniforms for your restaurant, bar or café, uniform specialists, Advance Design will be happy to help.
Simply call us on 1800 639 611 and speak to a member of our customer service team about your requirements.
Advance Design specialises in Aged Care Uniforms, Healthcare Uniforms, Corporate Uniforms & Custom Design Uniforms.
Licensed Clubs
Expectations from club patrons have increased in recent times. A good impression can easily be achieved with our modern and stylish range of club uniforms.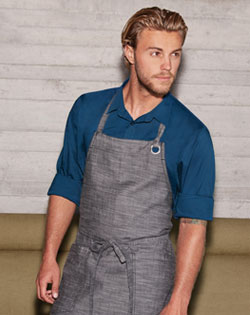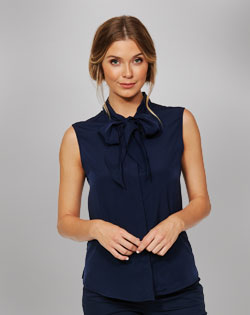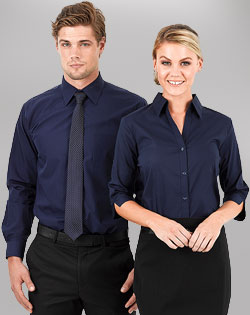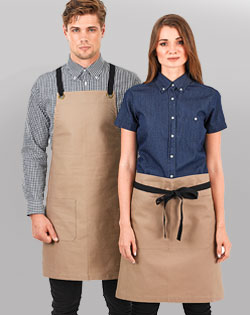 Pubs & Hotels
Present your establishment in its best light with a stylish and modern uniform that sets you part from your local competitors. Creating a solution with a balance between comfort, durability, budget and style is key.
Restaurants
In a demanding and competitive business, presentation is a key factor to success. Stylish, cutting edge uniforms and aprons aid in presenting a team of professionals from the kitchen through to the front of house .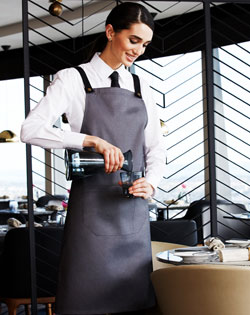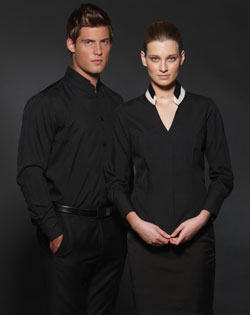 Sample Gallery
This is just a small sample of the uniforms we are able to provide. Call us today on 1800 639 611 – we can help source what you're looking for and find the solution that is right for you! Alternatively we are able to provide custom made, bespoke uniforms that meet every requirement … the choice is yours!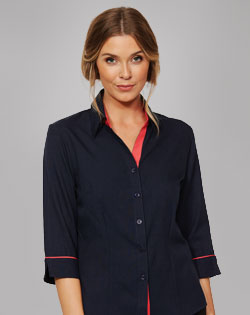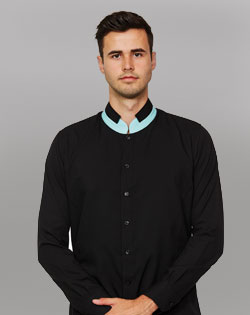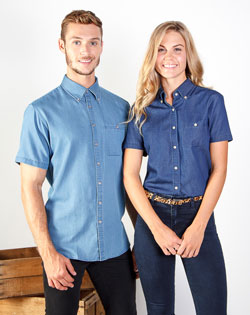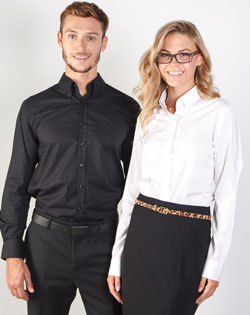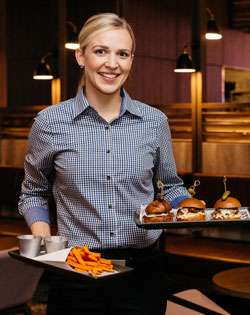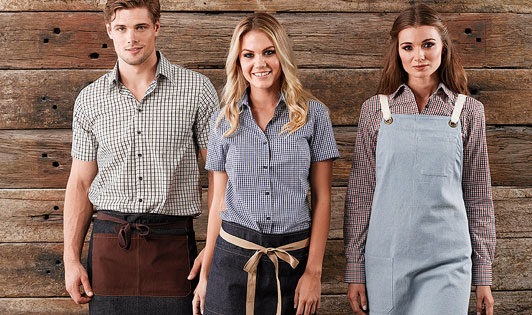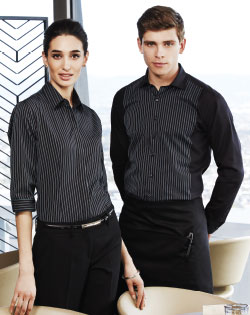 We understand your industry and what matters most to you and your staff.
Our team of uniform experts offer the industry's leading style support to ensure your uniform programme sets distinction and style. Benefit from our industry experience as we work hand-in-hand with you to develop a wardrobe to complement your brand; fit-for-purpose with the comfort, durability and functionality we understand club & restaurant staff require.