One way to add a professional element to your residential care and home care brands whilst making your staff feel valued is to provide all your staff with special care clothing.
Advance Design specialises in designing and delivering a quality range of aged care uniforms in Australia at price points to suit every budget.
And, with over 50 years' experience in supplying care uniforms in Adelaide, we've become the leading supplier of care uniforms Adelaide has available.
The premier supplier of nursing home clothing in Adelaide
We know that all staff want the same thing from their uniforms. They want them to be comfortable, practical and fit for purpose, but stylish and modern too.
That's why we offer such a wide choice of garments to ensure that everyone, no matter what their job role, can find a uniform that will enable them to do their job and still feel professional.
By supplying well-made modern uniforms in durable fabrics that are easy to keep looking fresh, we've become the company for home care clothing Adelaide care homes prefer for clothing their staff.
Nursing home uniforms for everyone in your care home
Take a look at our selection of uniforms and you'll see that we really are your one-stop shop for all your Adelaide nursing home uniforms. We offer an extensive range of colours, styles and uniforms for everyone in your care home, from your auxiliary workers and nursing team right through to your admin and reception staff.
You can choose from tunics, tops and blouses, pants and skirts, scrubs, aprons and accessories in a myriad of colours to perfectly represent your brand.
And if you need some help in deciding on the perfect uniform for your care home, our expert team are on hand to discuss your needs and offer suggestions, or to help you to design custom made care home uniforms.
Add an extra level of professionalism with distinctive nursing home clothing
When you choose to have a uniform within your care home, you'll not only be adding an extra level of professionalism to your business, but you'll be showing your staff that you value them and their work too.
Furthermore, by supplying their staff with quality nursing home clothing Adelaide care home owners and managers have seen that the morale of their staff is improved too, as it engenders a feeling of really being part of a team and of a business that cares about their employees.
Need help choosing your Adelaide care home uniforms?
If you require help to develop a comprehensive uniform for your staff or need advice on any of our care home uniforms, Adelaide uniform specialists Advance Design would love to hear from you.
Whether you need, a care uniform, a caregiver uniform or something for your receptionist, call us now on 1800 639 611 and speak to a member of our customer service team.
Advance Design specialises in Aged Care Uniforms, Healthcare Uniforms, Corporate Uniforms & Custom Design Uniforms.
Nursing Staff
Comfortable, durable and iron-free is the feedback. Our range of Barco medical tunics, pants and scrubs deliver the most comfortable and professional solution for your busy nursing staff.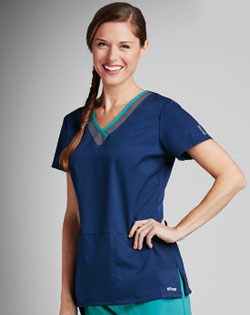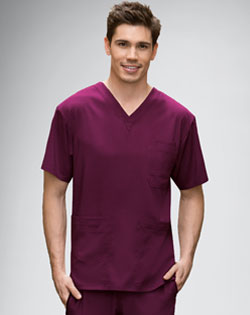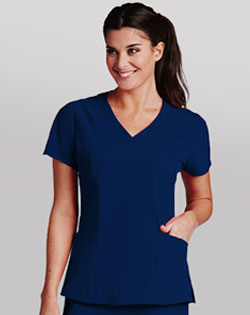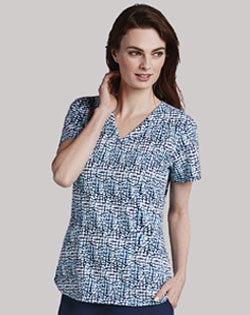 Residential & Community Care
Comfortable, happy staff deliver the best care for your clients. Create a professional look to reflect your brand with the comfort your valued care workers deserve.
Allied Health
Assisting clients through their path to recovery can be a physically demanding job. Ensuring the appropriate uniform for the job is one of our specialties.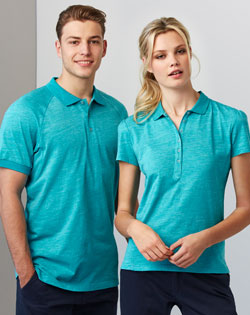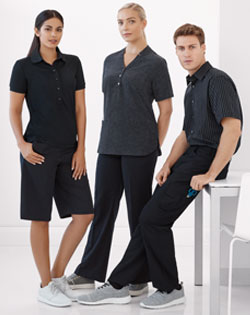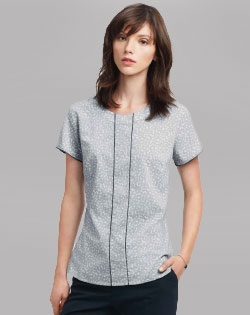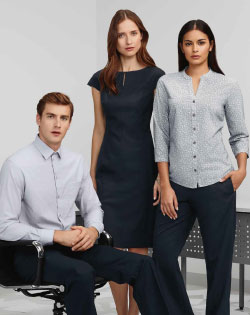 Administration Staff
Professionalism is at the core of aged care services and our range of uniforms will promote your business in a professional and stylish manner.
Recent Projects
Watch our videos to see the results of our latest projects. Highlighting solutions that compliment each customer's branding and garments that are fit-for-purpose using colour to define roles from clinical and care through to admin staff.
Sample Gallery
This is just a small sample of the uniforms we are able to provide. Call us today on 1800 639 611 – we can help source what you're looking for and find the solution that is right for you! Alternatively we are able to provide custom made, bespoke uniforms that meet every requirement … the choice is yours!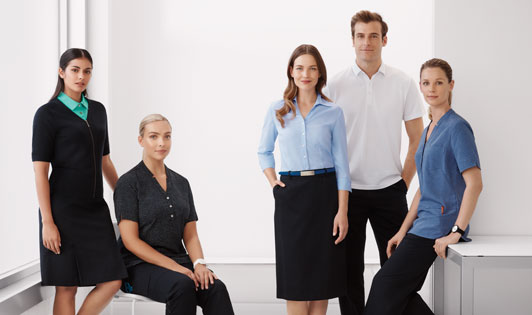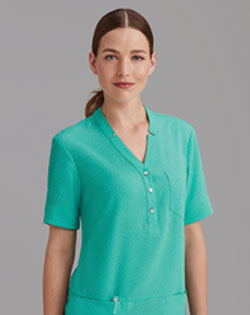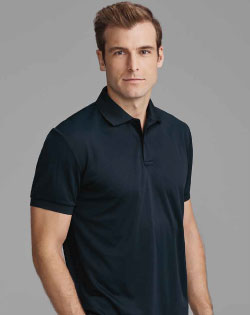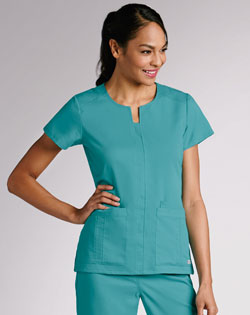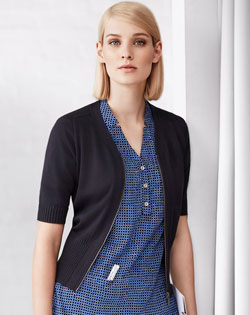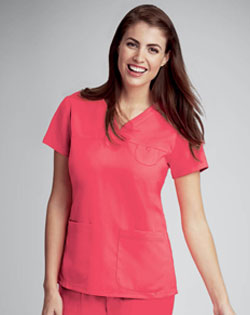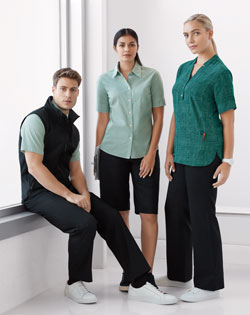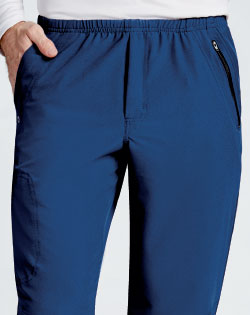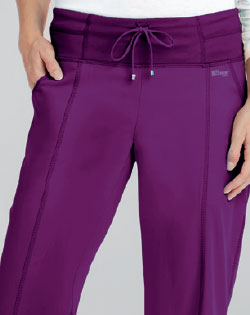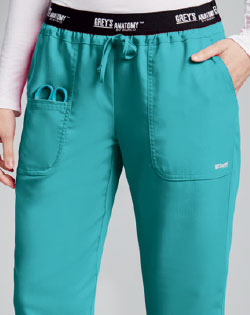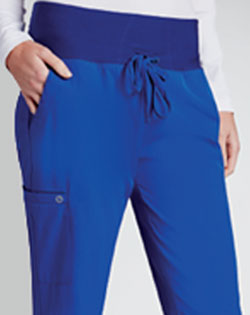 We understand aged care and what matters most to you and your staff.
Our team of uniform experts offer the industry's leading style support to ensure your uniform programme sets distinction and style. Benefit from our industry experience as we work hand-in-hand with you to develop a wardrobe to complement your brand; fit-for-purpose with the comfort, durability and functionality we understand aged care professionals require.